Our staff are more than golf teachers, they are golf professionals with one singular goal in mind – to make the game of golf more enjoyable for you  If your game needs a little bit more work, our instructional staff will be more than happy to assist you. Stonebridge offers a variety of Golf Clinics for both adults and juniors and welcome players of all abilities: beginners to advanced.
Mike Areddy, PGA Class A Golf Professional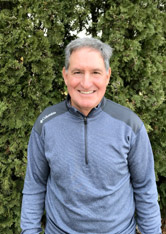 Mike Areddy has been a PGA Golf Professional since 1984 and has been teaching golf since 1979. He was named Michigan's PGA Club Professional of the year in 2008, Assistant of the year in 1989 and was a Bill Strausbaugh award winner in 2010. Mike has taught golf to  golfers of all levels from beginning players to the club champions, high school players and college level player.
Mike spent 29 years as the Head Golf Professional at Travis Pointe Country Club, 7 years as an Assistant Professional at Franklin Hills Country Club and 5 years as an Assistant Professional at Pine Lake Country Club.
Mike's goal is to continue promoting the game and helping people become better golfers so they can enjoy the sport. He believes that if you are having fun, you will play more!  Mike Areddy
Allie Barron, Golf Professional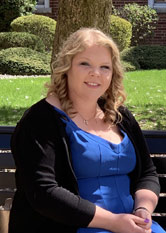 Allie Barron, picked up a golf club at the age of 8 and hasn't put it down since.  She started playing competitively with the Illinois Junior Golf Association when she was 10 years old and moved to play in the Michigan Junior Top 50 Tour when she turned 15. Allie played competitively through out high school and college.
This golf athlete enjoyed three seasons with Travis Pointe Country Club where she spent a majority of her time teaching and running golf tournaments and member events.
Allie's biggest passion is teaching. She enjoys sharing the game that has taught her so much about not only the sport, but life as well.   Allie Barron